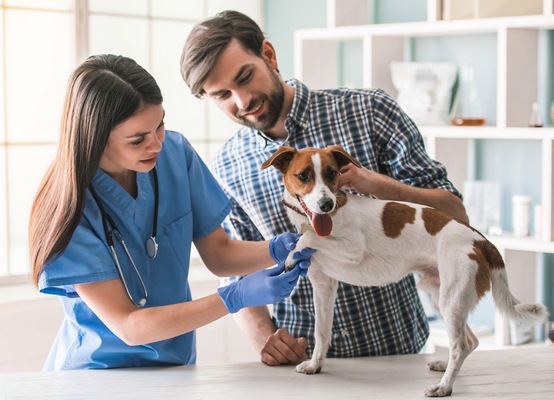 When you love your pet, you naturally want what's best for them. For many pet owners, it's like having a child or beloved family member. Just like with other loved ones, you can't entrust the care and well-being of pets to just anyone. Instead, you want and deserve to work with a veterinarian who will treat your furry friends with the love and respect they deserve.
The trouble is, finding a trusted and reputable veterinarian isn't always easy. You'll have to pore through dozens of online listings, and who knows what kind of doctor you might find, or what their office might be like? You could even find yourself in an uncomfortable situation. Who has the time or energy to put with that kind of nonsense?
Thankfully, there are ways that you can locate the very best veterinary professional who will work with you to find solutions tailored to your pet's unique needs. Read on to find out how best to get started finding a vet in Ormond Beach.
Know Your Pet's Needs
As mentioned, you know what's right for your pet. You understand their specific needs and how they might react to certain situations. That's why it's wise to arrive to your vet with a list of priorities for both you and your four-legged family member. As you're compiling this list, keep in mind your pet's breed, age, health concerns, and similar.
Next, take note of the things most important for you to find in a veterinarian. That could include knowledge and support for holistic and/or alternative treatments, involvement with pet rescue organizations, available appointment times, size of the practice, and more. You can often discover much of this information online, or through word-of-mouth referral.
Tour the Facility
Once you've narrowed down the list of potential vets, see if you can schedule a tour where you can scope out their operations. Rather than snooping, this is an opportunity to further gauge whether a specific outlet is the best fit for you and your pet. Most offices will be more than happy to accommodate this request.
During your visit, it's wise to keep a few key things in mind. For instance, will it be easy to get from your current location to the vet during an emergency? Are there separate waiting areas for dogs and cats? What are you first impressions of staff members? Is the facility clean (both reception area and examination rooms)?
You should also observe how pets in the waiting area are behaving. Understanding that a trip to the vet is often nerve-wracking for pets, notice if the animals there seem comfortable and stress-free.
Ask Pointed Questions
Now's also the ideal moment to ask your most pressing questions. Some popular inquiries include:
Does the office refer patients to specialists as needed?
What types of payments are accepted? Are payment plans possible in the case of major surgeries or chronic pain treatment?
How are overnight patients monitored?
What emergency services are available on-site?
Where are diagnostic tests (X-rays, bloodwork, ultrasounds) performed and analyzed?
Does the office support animal welfare organizations?

You'll also have your own specific questions to ask. This will also give you a sense of the breadth of knowledge of veterinary staff and their willingness to address your questions and concerns.
Choose Reputation and Reliability
Like any reputable organization, word-of-mouth referral is often the highest compliment and most telling support. You can also investigate the reputation of potential vets online. Look for evidence that the doctor is knowledgeable, empathetic, a good listener, patient, accessible, and that they seem like they really care for their patients.
Since 1982, we've provided top-notch service and support to countless furry friends and their human companions. A full-service animal hospital for both dogs and cats, we're staffed by dedicated professionals who love animals just as much as you do. In addition, we have two convenient locations to serve you, in Port Orange and Ormond Beach. Browse our website to see the charities we support. Then, contact us today to schedule an appointment for your pet.