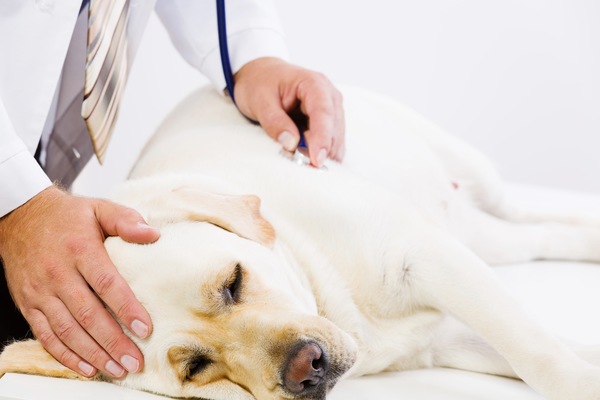 Taking every measure to keep our families safe from spread of the coronavirus includes protecting our household pets as well. Though information regarding the virus in pets is still minimal, and some misinformation is making the rounds as well, there is confirmation that our favorite critters can become infected. If you are worried about the possibility of your pets either getting or spreading the infection, don't freak out! Continue reading for our helpful guide based on information from the CDC to know what to do with your pets in these frightening times.
Treat Your Pets Like Humans
While more information is still coming in every day regarding the interactions of coronavirus between humans and animals, it is important to treat your pets like they are a real person under your care. Even though a facemask on your dog may seem like a cute thought, that is not entirely what we mean (and may even be harmful). Rather, when you allow your pets to spend time outside, keep them distanced from other pets and pet owners and avoid public places where large quantities of people may gather. Cats should not be allowed to roam freely, and all dogs should be kept close by with a leash.
If You Are Sick
If you suspect that you have coronavirus due to exhibiting symptoms or have a confirmed case, it is best to exercise the utmost caution with your pets. Avoid the most direct forms of contact, such as petting, snuggling, or allowing them to lick you. When necessary, equip yourself with a facemask and gloves while interacting with your pets or if possible, have other family members within the household care for them throughout the duration of your illness. Transmitting the virus to pets is unlikely but still possible. From January 1st to June 8th, fewer than 20 pets have tested positive.
If Your Pets Are Sick
Whether your pet has a confirmed case or is otherwise under the weather, have them stay in a designated "sick room" the same way a human with the virus would isolate to a spare room. If this must be done, be sure to equip their sick space with necessities like food, water, and bathroom area. Consult with a veterinarian regularly and keep them up to date on any symptoms your pet may have. If you need to visit the vet with your pets, be sure to call ahead first and inform them if you or the animals have had symptoms. Until your veterinarian deems that isolation can end, refrain from visits to groomers, dog parks, pet daycares, and other outings such as playdates or hikes.
Prepare a Pandemic Kit
Like first aid kits or hurricane preparedness, we recommend preparing an emergency kit for your pet in the event of human isolation. Stock up on at least two weeks' worth of your food of choice for your pet, as well as any necessary medications. Even if pet owners contract the virus, they still have an obligation to take care of their pets and if you are unable to leave the home for an extended period of time, it is necessary to have enough supplies on hand to keep your pets well taken care of until you are better.
If you or your pet become sick, do not panic! Do not listen to misinformation that may say that the best course of action in these events is to get rid of your pet and instead, take the proper safety measures to ensure everyone in your house stays as healthy as possible – including your pets! Now, it is more important than ever to support our furry friends through these trying times, just like they support us during our worst times. If your pets are exhibiting any signs of illness, please give your local Bayshore Animal Hospital veterinarians a call to ensure that they receive the best pet care available!