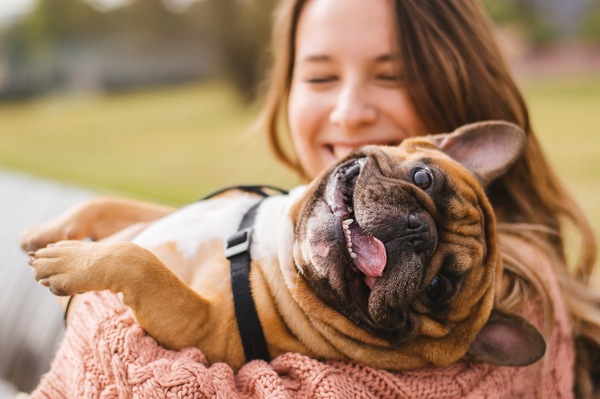 Fall is finally here in the Sunshine State—which means there are plenty of opportunities to enjoy the cool, crisp weather and sunny skies with your furry friend! As your go-to Port Orange and Ormond Beach vet, we've got you covered with five fun, rewarding activities to try in the months ahead. Just take a look.
Have a backyard picnic
You don't need to travel too far to enjoy some quality time with your furry pal! Here in Florida, fall's bright, mild weather makes it a great time to throw a backyard picnic. Throw down a beach blanket and enjoy a delicious lunch, including some of your pet's flavorful favorites. You can even invite friends with pets to bring along their own furry friends and enjoy an afternoon of quality time together with games, a good-old-fashioned frisbee and some of your favorite music.
Visit a local farmers market
Farmers markets abound throughout our slice of the Sunshine State, so why not bring your fur baby to enjoy one together? Many of these markets even offer treats for pets—so as you delight in fresh baked goods and colorful produce, you know your pet will be covered, too! Two great local options include the Ormond Beach Farmers Market and the Pavilion at Port Orange Farmers Market.
Enjoy a beach day
Who doesn't love a beach day? Often we have to leave our furry friends at home as we enjoy the sand, surf and sea spray, but some local destinations offer you the chance to bring Fido along for the fun, too! Smyrna Dunes Park in nearby New Smyrna Beach is a choice area to explore. Not only is this scenic, back-to-nature escape perfect for sightseeing and enjoying the fresh air—it allows leashed pets, too, so you can come by for a fun walk by the water, a quality game of catch, or simply some downtime as you both enjoy the sea breeze.
Take a long, leisurely walk
Even everyday activities, like a simple walk with your pet, can be more enjoyable during the fall! Cooler weather might call for a longer walk where you take your time to really soak in the fresh air and beautiful view. You can bring your dog to local dog parks, like Seemore Memorial in Port Orange, for a chance to enjoy some exercise together. Even cats can get in on the fun—bring yours in a stroller so she can still feel at home as you explore your park or neighborhood on a beautiful fall day.
Kick back with a cozy day indoors
Craving a cozy day indoors? Your cuddly cat or laidback pup is sure to be your perfect companion for a movie marathon or day of baking fun fall flavors. (There are many recipes you can find online to whip up something pet-friendly, too, so you both get to enjoy a tasty treat!) Bring out your favorite fall blanket as you unwind and enjoy the afternoon.
What are your favorite ways to enjoy the fall with your pet? Be sure to let us know! We hope you and your family, furry members included, have a fun, safe season ahead.