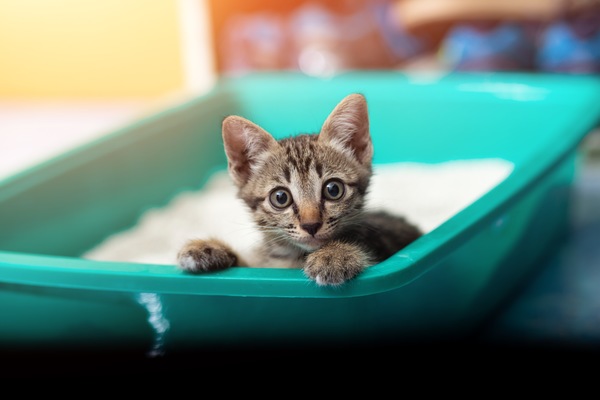 Taking care of the litter box isn't anyone's favorite part of owning a cat. But keeping a clean and inviting litter box is crucial for encouraging your cat to do its business in the right place, and your cat's litter box habits could indicate whether your cat is in good health or not.
Healthy cats will generally visit the litter box between three and five times each day, and this includes going both number one and number two. If your cat is relieving itself more than five times each day, this doesn't necessarily point to a health issue. If your cat is still young, it will likely be visiting the litter box more often than an adult cat.
However, if your cat enters the litter box only once or twice per day, it may be constipated or dealing with another underlying health issue. A variety of health factors can affect your cat's defecation habits, including changes in exercise, new medications, diet changes, and more.
How Often Should the Litter Box Be Cleaned?
Cats can be high-maintenance creatures, which means that if your cat's litter box is too full, it won't want to use it and might end up doing its business elsewhere. Therefore, you should aim to scoop your litter box at least once a day, and twice a day if you have multiple cats using the same box.
Health Issue Signals in Cats, according to Ormond Beach Vets
Regular veterinary care is crucial to keep your cat happy and healthy. However, if you notice any abnormal symptoms in your cat, such as sluggishness, weight loss or gain, changes in appetite, or changes in litter box habits, don't wait until your next routine checkup to pay a visit to your local Ormond Beach vet.